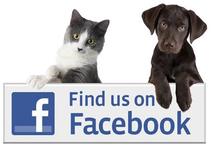 Shelter Policies ~ Meets and Adoptions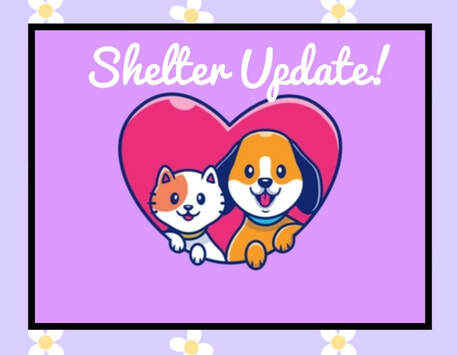 While we will not be having open for adoption hours, meet and greets will be done by appointment only as well as adoptions at this time. Volunteers are allowed into the shelter to work with the animals and to socialize and care for them and prepare them for their new homes.

If you are interested in giving one of our homeless pets a home, please call us at 585-752-2588 and we can begin the interview/application process over the phone. The list of our adoptable pets can be found on this page by scrolling down.

Thank you so much for your continued support and for all of the donations that have been given to the shelter through these challenging times!!

Click on the link below to download our interest application in PDF format.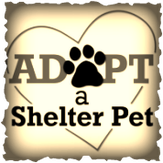 Spirit Cats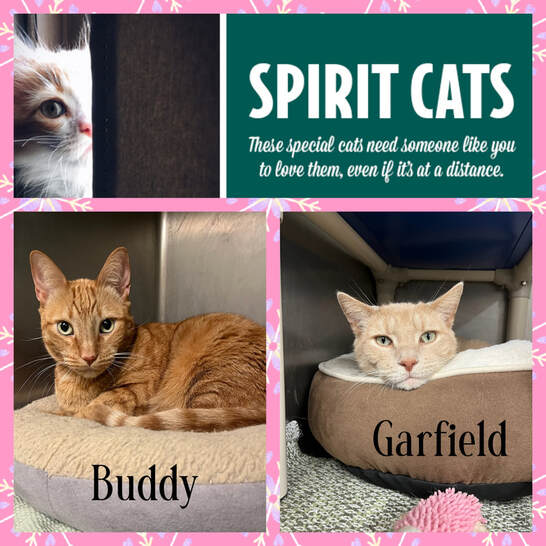 We would like to share information about Spirit Cats. as we believe our Buddy and Garfield fit into this category. Our Buddy and Garfield are still looking for someone to give them a chance.
​
Spirit Cats are like little ninjas in the night. You catch a glimpse of them and then quickly they dart out of view. Why are they like this? We don't always know what a cat's life was like before they were brought to the shelter. They may have had difficult or limited experiences with people. Whatever the reason, some cats are fearful and in need of a special family. Spirit Cats are likely to spend their time hiding and might not like a lot of attention. You may only hear the pitter-patter of their feet for days at a time. Visitors may never even see these stealth felines. But one day, when you've earned their trust, a spirit cat might rest on the couch next to you. Spirit Cats can also make great friends for other cats in your home. There are no guarantees. But one thing is certain, these special cats need someone like you to love them, even if it's at a distance.

Click on their respective links below to read more about our Buddy and Garfield.

Spirit cat info shared from our Friends at Lollypop Farm.
There is a place in our community that feeds the hungry, shelters the homeless and comforts the abandoned.
It is the Orleans County Animal Shelter.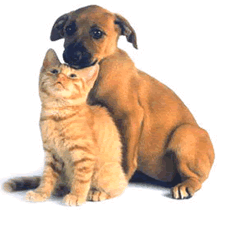 Won't you consider taking home a lovable forever friend? If you cannot give one of our animals a loving home, please consider a donation of cat and dog food, kitty litter, money or your time as a volunteer. You won't regret it!

We have some great dogs and cats who are looking for their forever homes. Please if you are able, open your heart and your home to these homeless pets. You will get back unconditional love a million times over and then some!!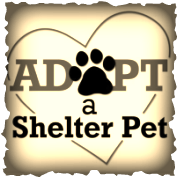 Our Adoptable Pets!!

You can also click on the link/picture above to see our adoptable pets!!




Click on the large picture of any adoptable pet for more information on that pet.

Friends of the OCAS is a 501(c)(3) non-profit organization with a group of dedicated volunteers with hearts of gold to help and support the homeless pets at the Orleans County Animal Shelter. It is our goal to assist with adopting pets to their forever homes, locating dog owners, providing needed items for the shelter to help care for its homeless pets and raising community awareness of the plight of homeless animals.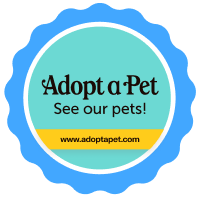 I Rescued a Human Today
...by Janine Allen

Her eyes met mine as she walked down the corridor peering apprehensively into the kennels.
I felt her need instantly and knew I had to help her.
I wagged my tail, not too exuberantly, so she wouldn't be afraid.

As she stopped at my kennel I blocked her view from a little accident
I had in the back of my cage.
I didn't want her to know that I hadn't been walked today.
Sometimes the shelter keepers get too busy and
I didn't want her to think poorly of them.

As she read my kennel card I hoped that she wouldn't feel sad about my past.
I only have the future to look forward to and
want to make a difference in someone's life.

She got down on her knees and made little kissy sounds at me.
I shoved my shoulder and side of my head up against the bars to comfort her.
Gentle fingertips caressed my neck; she was desperate for companionship.

A tear fell down her cheek and I raised my paw to assure her that all would be well.
Soon my kennel door opened and her smile was so bright that
I instantly jumped into her arms. I would promise to keep her safe.
I would promise to always be by her side.
I would promise to do everything I could to see that radiant smile and sparkle in her eyes.

I was so fortunate that she came down my corridor.
So many more are out there who haven't walked the corridors.
So many more to be saved. At least I could save one.
I Rescued a Human Today.